Skip to Content
Fire Sprinkler Backflow Testing in South Florida
For over 5 years, Meir Alarms Inc. has provided buildings with comprehensive backflow testing in South Florida, ensuring their fire sprinkler water runs in the right direction and keeps building inhabitants safe. Our NICET-certified technicians take care of every aspect of fire sprinklers from inspection, repair, and maintenance. Contact our licensed professionals so we can form a plan to fulfill your backflow prevention needs.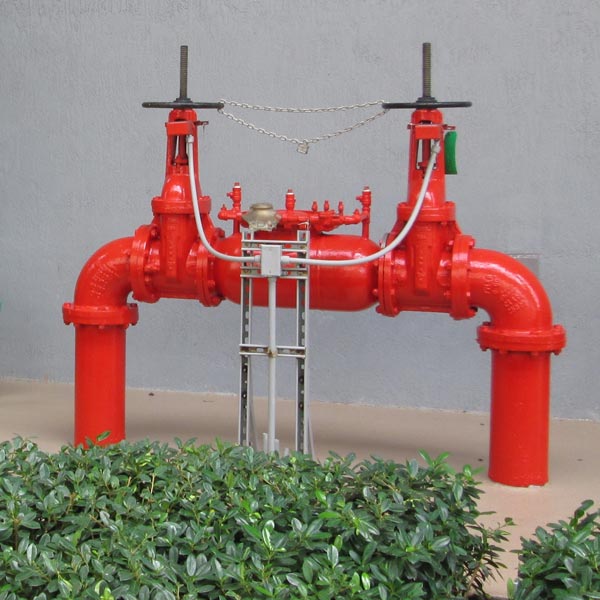 What is Backflow?
Backflow is the flow of water away from the fire sprinkler heads and back towards its source. Backflow causes many issues for fire sprinkler systems, including water contamination, improper water supply, and compliance and code violations.
Do I Need a Backflow Preventer?
Almost every building has a backflow preventer ensuring its fire sprinkler water runs in the right direction. Buildings without a preventer are at risk of code and compliance violations and polluting the water supply. We recommend installing a backflow preventer to keep your building's water supply safe.
Fire Sprinkler Backflow Services
We offer our backflow testing services 24 hours a day and 365 days a year so you can receive the help you need immediately. Our NICET-certified technicians meet the highest standards and expectations when providing backflow inspections, repairs, and preventative maintenance. Here's what services we provide:
Backflow Testing
Our test consists of checking your water supply's forward and backward flow. The test assesses your forward flow rates and determines if your backflow preventer is functioning correctly.
Backflow Repair
We can schedule necessary repairs if we find that your backflow preventer or water supply is broken, damaged or malfunctioning. Our repairs restore your fire sprinkler system to good condition.
Backflow Maintenance
We provide routine and preventative maintenance for backflow preventers and fire sprinkler systems. Routine maintenance ensures quality and reduces the risk of water backflow.
The Highest Degree of Backflow Prevention
Keep your water supply safe for consumption and building within code with our backflow prevention services. Our certified technicians are on standby 24 hours a day, 365 days a year to test your fire sprinkler system and make any repairs for your backflow preventer. Contact us today to learn more about how we can serve you.
The Highest Degree of Protection