Skip to Content
Camera & Surveillance Systems
Surveillance Systems Design, Integration, Service & Repair
Meir Alarms Inc. in South Florida specializes in the design, installation, service, and repair of today's best security cameras and surveillance systems. Whether it's integrating into a residential or business-based security system, our highly trained and certified technicians will provide you with the solution you need. We utilize the finest products the market has to offer, ensuring the highest standard of support when you need it. We will install all the necessary components – including the accompanying mobile apps for your current devices so you can monitor your property while on the go.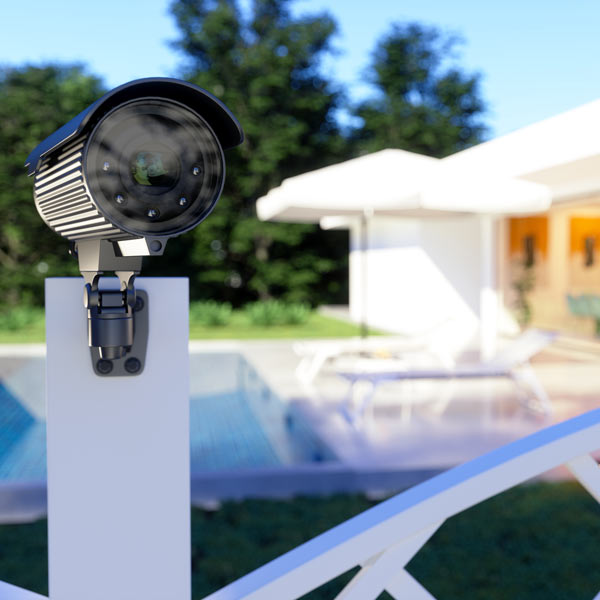 Surveillance Systems Defined
Surveillance cameras are video cameras used for the purpose of observing an area. They are often connected to a recording device or an IP network and may be watched by a security guard, homeowner, or law enforcement personnel. The amount of footage is drastically reduced by motion sensors that only initiate recording when motion is detected. Surveillance cameras are simple and inexpensive enough to be used in residential security systems and for everyday surveillance. As far as businesses go, a surveillance system can reduce many risks, including:
Capturing slips and falls or evaluating environments to prevent them from occurring
Monitoring parking lots and other areas for vandalism or loitering
Managing loss prevention by monitoring door sensors
Monitoring dining room traffic to staff at effective levels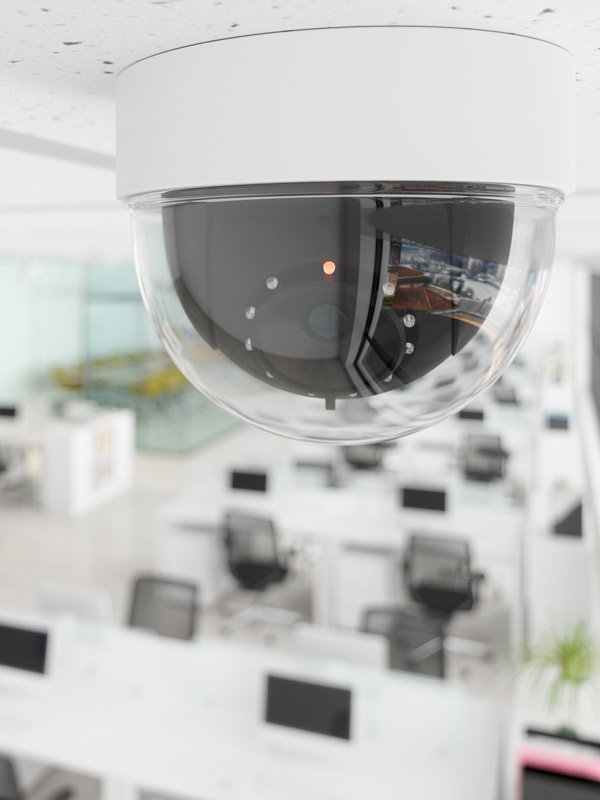 Your Premier Source for Complete Surveillance Technology
With the demand for surveillance systems increasingly on the rise, Meir Alarms Inc. has made it a priority to ensure we are providing the most advanced, state-of-the-art surveillance technology available on the market today. Our surveillance services encompass a wide array of solutions to meet the security demands of your property. When you partner with our team of surveillance system professionals, you'll have access to many sophisticated features such as sharp, high-definition imaging, remote monitoring capabilities, notifications and alerts with detailed analysis, and much, much more. Our expert technicians are your complete surveillance resource with the knowledge and expertise to install and service:
Multi-Channel NVRs
Surveillance System Components
Infrared Cameras
Dome Cameras
Vandal-Proof IR Cameras
Smoked Dome Cameras
Vandal-Proof Dome Cameras
Box Cameras
Vandal-Proof Box Cameras
Wired Cameras
Wireless Cameras
IP Cameras
Hidden Cameras
The Different Types of Cameras
There are many different types of cameras available on the market, each with its own situational purpose and benefit. Meir Alarms Inc. offers several options when establishing your camera surveillance system to help you find the perfect solution. We have an extensive inventory of surveillance cameras from some of the industry's most trusted manufacturers, and our expert technicians are more than happy to assist you in determining the right selections for your needs. Here are a few camera types to help you get started with your surveillance system:
Pro Box Cameras
Pro box cameras are known for their advanced features and high-definition video quality. You can often find these types of cameras in banks and retail stores such as supermarkets and convenience stores.
Pan-Tilt-Zoom Cameras
Pan-tilt-zoom cameras can be controlled through NVR and remote viewing software and are compatible with a joystick. They can move in many directions and have advanced zoom capabilities.
Dome Cameras
The different styles of dome cameras include infrared domes, indoor domes, outdoor domes, vandal-proof domes, and controllable pan-tilt-zoom domes. Classic "smoked" dome cameras offer an additional degree of surveillance as this screened effect makes it difficult to locate where the lens is directed without affecting video quality.
Infrared (IR) Security Cameras
Infrared cameras produce high-resolution color video during the day and are the preferred camera type in environments with minimal to no light.
Hidden Cameras
Hidden cameras offer perhaps the highest degree of surveillance. If you don't want someone to know there's a camera present in the area, use a hidden camera. Fake smoke detectors, motion detectors, clocks, sprinklers, and exit signs are all examples of hidden cameras that can be used.
The Name You Can Trust for Premium-Grade Surveillance
Meir Alarms Inc. is the name you can trust for complete security camera surveillance systems. We have served many major businesses in the South Florida area for more than 25 years with the most reliable, effective, and easy-to-operate surveillance systems the market has to offer. From pro box cameras, dome cameras, and pan-tilt-zoom cameras to infrared and hidden cameras, we offer it all. Get in touch with us today and discover the perfect solutions for your surveillance needs.
The Highest Degree of Protection