Skip to Content
Condos & Apartment Buildings
Valued Protection for Condos & Apartment Buildings
One of the many considerations people factor, when they are in the market for an apartment or condominium, is the level of safety and security offered on the property. It's safe to say that the more secure your building is, the more likely people will make the investment. Meir Alarms Inc. is a South Florida-based alarm, surveillance, and access control systems company that provides condos and apartment buildings with high-tech security solutions that safeguard occupants, assets, and properties against vandalism, theft, and other crimes. For over 25 years, multi-residential real estate properties throughout South Florida have relied on our world-class security services and support for ultimate peace of mind. We are partnered with some of the most trusted manufacturers in the security and life safety industry, offering only the most advanced, highly-regarded technology offered on the market today. Get in touch with us and secure your condo or apartment building today.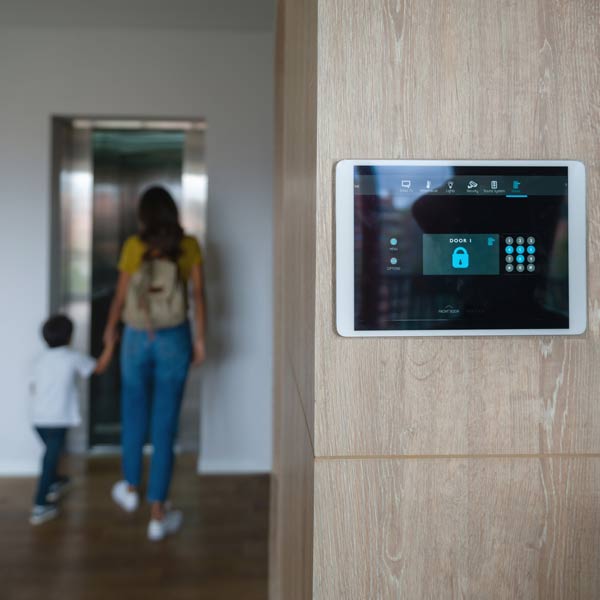 Your Full-Service Security and Life Safety System Solution
When you team up with Meir Alarms Inc., you'll gain the ultimate advantage in safety and protection for your property. Our security system solutions encompass a wide array of innovative products and services, including installations, inspections, retrofitting, and repairs for fire alarm system panels, fire protection sprinkler systems, security alarms, motion detectors, sensors, surveillance cameras, access control systems, and much more. Our expert technicians have undergone rigorous training programs and are committed to providing only the highest degree in quality workmanship, technical support, and prompt service to ensure the integrity of your security systems. As an ETL Listed company for both alarm monitoring service and burglar and fire alarm system installation, we are licensed to work where others are not. With a BBB rating of A+, you can rest assured knowing your property's safety and protection is in the best of hands.
Why Choose Meir Alarms Inc.
Your residents deserve only the finest in security and surveillance technology. For over three decades, it has been our priority to ensure our local communities throughout South Florida are safe and well-protected. That means providing only the highest quality security and life safety systems, technical support, and unrivaled customer service availability to every single one of our customers. Add more value and guaranteed safety control to your property. Get in touch with us today and discover why we can make a world of difference.
The Highest Degree of Protection